Hola Peoples!
Lucky 7 has always been the world's favourite number, and yes we have chosen today to start our first ever foodie post! And our first lucky pick of the day goes to…. *drum rolls* baa dum tss! Pusas The Smokehouse at The Peak Likas!
I've always wanted to drop by and try out the menu here since long ago (pork lover detected XD) but… what a shame that I've only able to squeeze out some time to finally step my feet here today! But hey, I know it's never too late when you have the heart right?
Without further ado, let's dive right into our starring of the day! For today's menu, we have order two signatures foodie, which is :
The Smokin Bacon Burger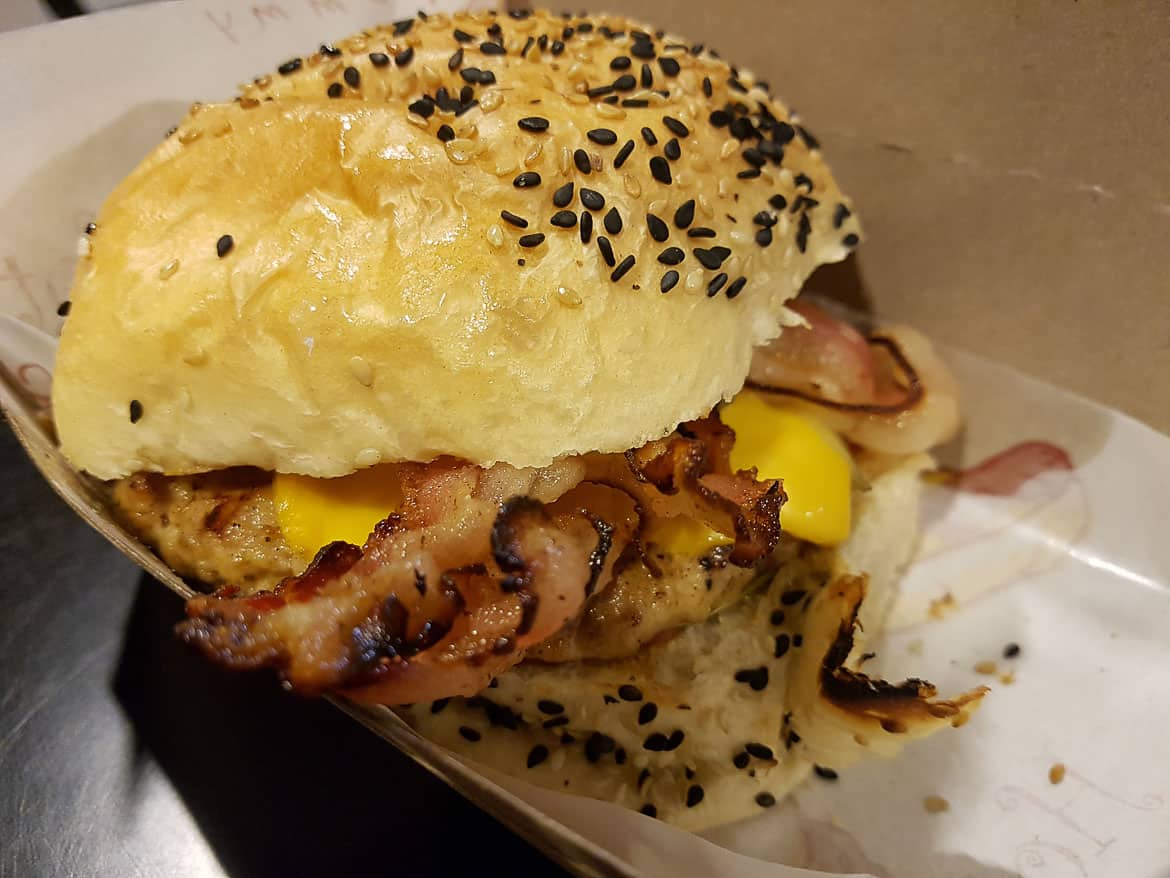 Smokin Bacon Burger
The Burger look smaller and flatter than the photos online, but when I take a bite at it, the patties is given in a quite generous portion. It's probably just the bread being flatten out and the texture is quite hard. However, I do wish they could slot in more bacon strips inside cus I couldn't satisfy my mouth with just the three of 'em. Owh but still, I have to say I like the sauce inside, which could be mustard and pickles instead of mayonnaise like the other burgers being sold outside. I love the slight vinegar taste being paired with the pork patties in the middle of the burger.
The Pusas Hotdog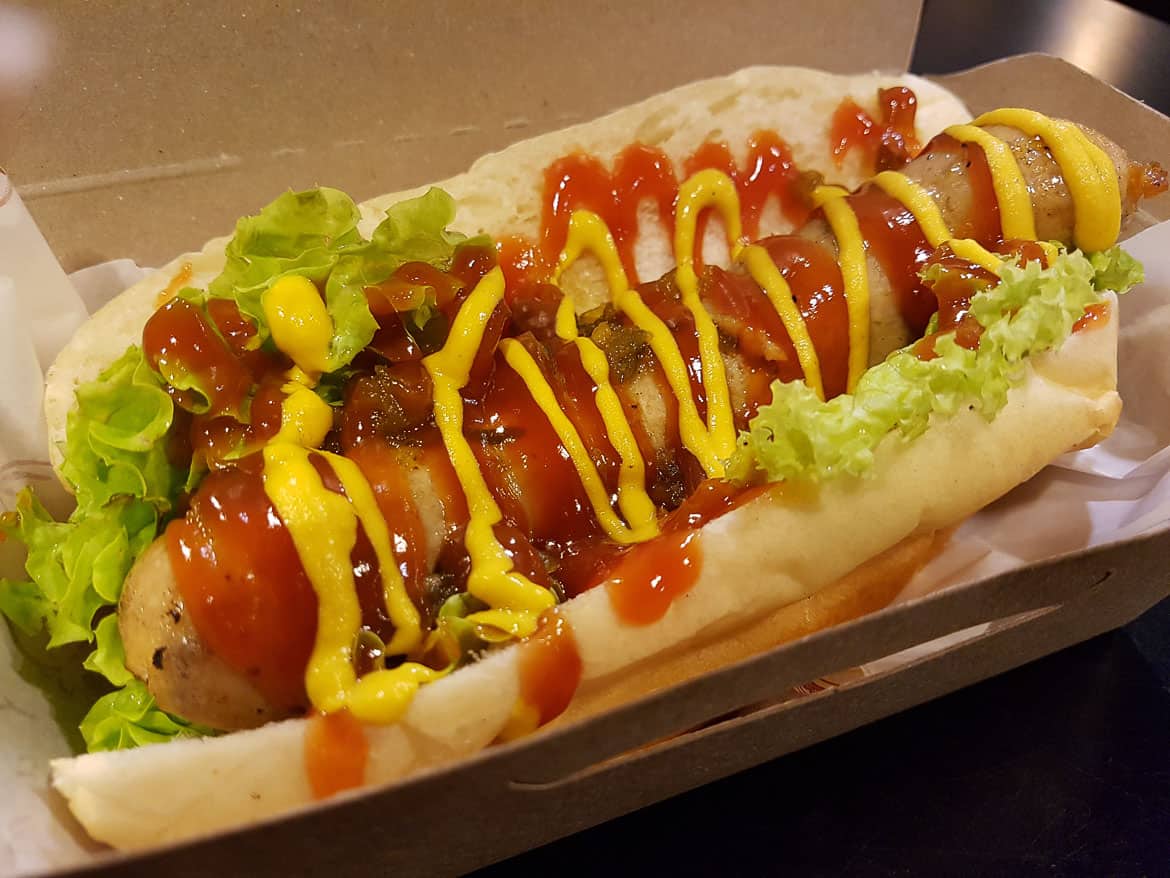 Pusas Hotdog
The sausage is seriously huge! Other than the common bread, the sausage is really good. All the sausage lovers out there should enjoy it, as you can still taste the fillings inside are being made from very fine minced pork meat that will melt at every bite in your mouth. Plus, not to mention the size and texture of it is similar to that German Sausage style, enough to feed up the empty stomach of mine.
You have to make your orders at the counter and pay right away. Thereafter, only your foodie will be served on your table.
And with an extra top-up of RM4, you can upgrade your ala-carte to a set with one fries and one soft drink. The fries are amazing, the exact right size for my mouth to indulge in the biting sensation (if you get what sexy thing I mean, LOL!). The taste and the texture of the fries are at its finest perfection.
The fries are amazing, the exact right size for my mouth to indulge in the biting sensation.
Click to Tweet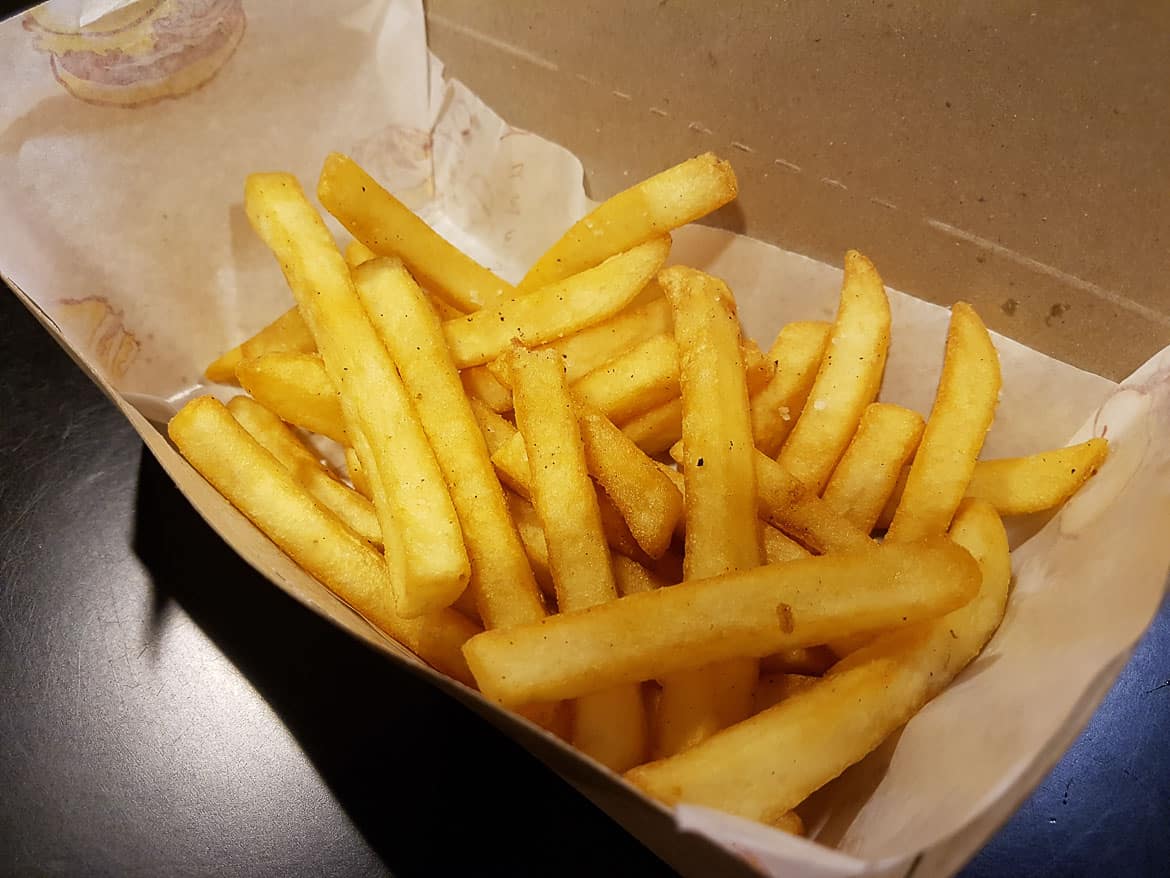 Pusas French Fries
Not only that, Pusas the Smokehouse also sells their signature raw bacon, ham, burger patties and fresh sausages, in case you are interested to cook 'em yourself at your own sweet kitchen.